KUALA LUMPUR: Weststar Group, a diversified group controlled by Tan Sri Syed Azman Syed Ibrahim, is eyeing the concession to supply and manage the government's fleet of vehicles.
The group told NST Business that it was keen to tender for the lucrative concession.
It is learnt that the deadline to submit the tender is by end of the month.
Weststar executive director Datuk Vikram Menon said its unit Weststar Auto has the "necessary experience" to manage government fleet of vehicles even if it involved models other than Honda.
"Weststar Auto is one of the premier group of Honda dealers in Malaysia. We have been a Honda dealer since 2001 and have been maintaining our Top 10 position ever since.
"On average, we service and maintain around 3,000 Honda vehicles a month. We can certainly add values with our strong use of customer centric system that uses latest database and ensures customers or end users are well communicated," he said.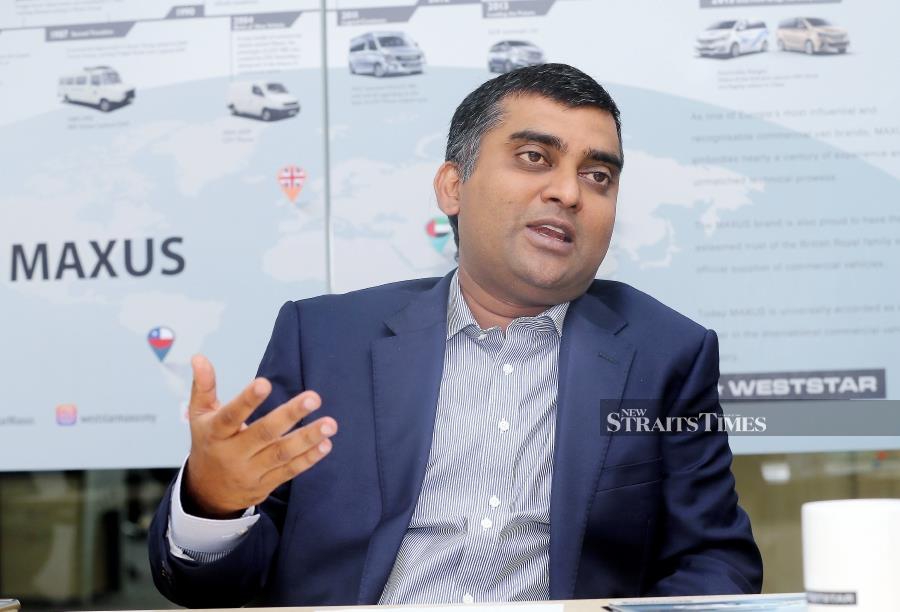 Vikram said the group's customer-centric system ensures that the vehicles are maintained and serviced at regular intervals.
"We can ensure that the vehicles to be supplied to the government will always be in good and prime conditions," he added.
NST Business previously reported that following the end of Spanco Sdn Bhd's 25-year concession last year, the government had asked interested parties to submit request for proposal (RFP).
The likes of Hertz Malaysia, Avis Malaysia, Naza Group and even Spanco were understood to have submitted their RFP.
Hertz Malaysia is operated by Sime Darby Rent A Car Sdn Bhd under licence from global car rental firm Hertz Global Holdings Inc.
Shah Alam-based Avis Malaysia is part of Avis, which is another large car rental company globally.
The government was looking at Proton as well as Honda and Toyota vehicles for use by ministers, deputy ministers, top civil servants as well as its agencies.
Weststar has business interests in the automotive, aviation, construction, defence and engineering sectors.
There are currently eleven companies under the Weststar wing, including Weststar Aviation Services Sdn Bhd, Weststar General Aviation Sdn Bhd, Weststar Maxus Sdn Bhd and Weststar Properties.
Vikram said the government was looking at a yearly supply of vehicles, commencing this July to replace the vehicles that are coming to their five-year term.
"This cycle will continue to years 2023-2024 where the last batch of vehicles that were supplied last year would have to be replaced by 2023 -2024.
"On average, the government is looking at procuring between 1,600 units and 2,500 units a year in various categories of vehicles," he said.
Meanwhile, fleet management experts said the best way to undertake a new era of fleet management would be to have digital and mobility solutions. This includes speed monitoring, safety monitoring, fuel consumption and summon management.
The new concessionaire must able to put forward a solution that would not burden end users but also provide tangible savings to the government, they added.
"One major problem with existing and previous government fleet is non-existence of link between vehicles and data management, leading to leakages," one of them said.
Vikram believes Weststar can offer such a holistic vehicle management solution.
He said the group's use of IT solutions would allow it to monitor vehicles scheduled maintenance as well as track the behavioural skills of the driver.
"This will ensure that the safety and road worthiness of the vehicles can be placed at the optimum. Depending on the requirements of the government, digital and mobility solutions can offer better communication between fleet managers and vehicle users and should there be a need for controls to be put in place," said Vikram.
The end result for the new IT solution would be a win-win situation for the government, fleet managers and the end user as savings and benefits can equally be shared by all stakeholders, he added.