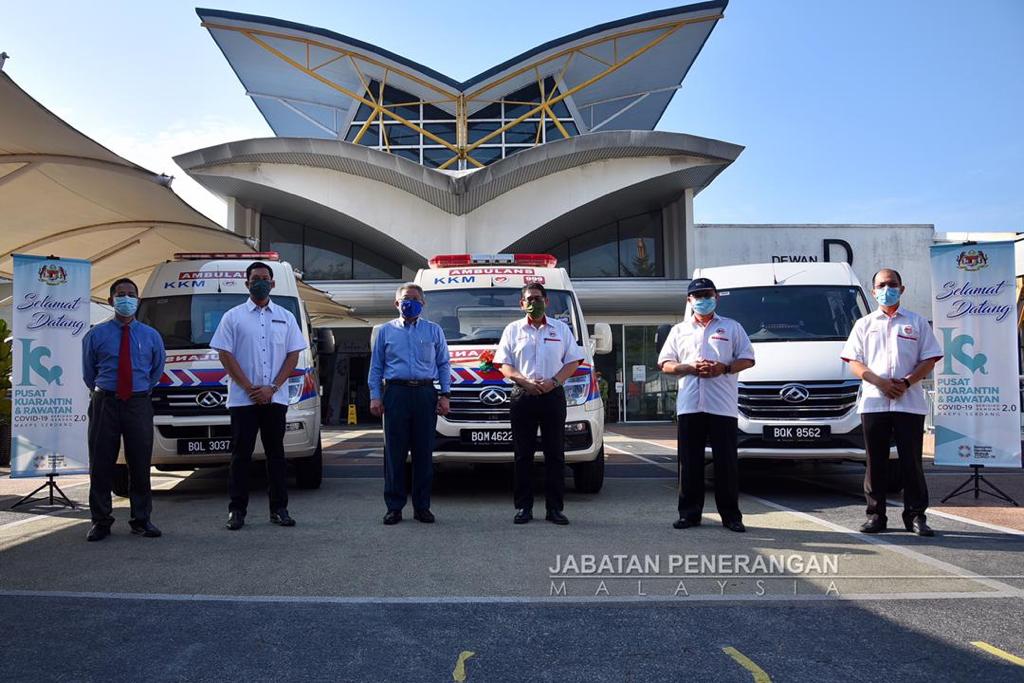 Last Saturday, MAXUS V80 Negative Pressure ambulance and two other regular ambulances were handed over by Weststar Group Automotive Division CEO Syed Muhammad Ammar Syed Azman to Health Minister, Dr Adham Baba.
The health ministry will begin procuring more "negative pressure" ambulances to ferry Covid-19 patients to treatment centres. Health minister Dr Adham Baba said this type of ambulance was important, especially in locations with a high number of Covid-19 cases.
"The MAXUS V80 has been the go-to vehicle for ambulances in Malaysia. This is not surprising since it is the only widely-available vehicle which allows medical personnel to administer treatment while comfortably being able to stand. It is also extremely spacious and allows for the fitting of numerous medical equipment and apparatus," said Tan Sri Dr. Syed Azman.
The versatility of the MAXUS V80 he added, has also seen the vehicles being successfully customized for the diverse use of many commercial and industrial players. In December 2020, MAXUS is the first to roll out the Negative Pressure Ambulance in Malaysia.
With more than 14 years of experience and a sterling track record in building ambulances, Weststar Maxus has delivered more than 500 regular ambulances to both government and private medical institutions in Malaysia.
The Negative Pressure ambulance may look similar to a regular ambulance, but the technology behind it is entirely new and it is essentially an air-tight cabin, similar to the function of an aircraft cabin albeit the opposite principles relating to air pressure. The main focus is to keep the air trapped within the Isolation Chamber and ambulance cabin to prevent cross infection and spread of infectious pathogens.
We are truly honored to be part of flattening the curve for the nation. For more information, visit the nearest authorized MAXUS dealer or visit the official website at www.weststarmaxus.com.